You can't get more American than apple pie. But if you are looking for something a little different to celebrate National Apple Pie Day on December 3, you can try a Tex-Mex version of this American staple. It's just as delicious as the ones grandma used to make.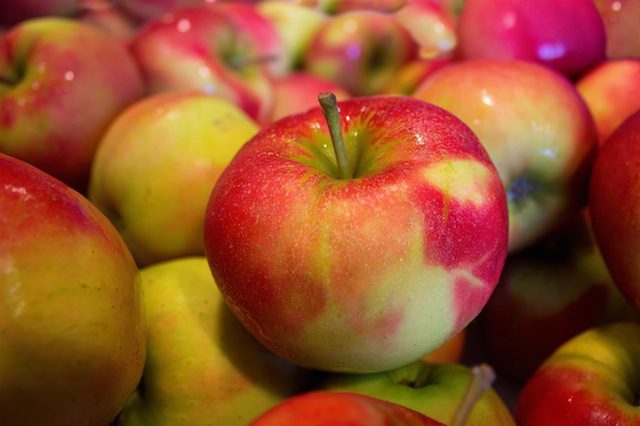 Here's a recipe from SylviasKitchen.com. For this recipe, you will need:
One can of apple pie filling, about 20-22 ounces
One-half cup of water
One-half cup of butter (one stick)
One-half cup of white sugar
One-half cup of packed light brown sugar
Six, 8-inch flour tortillas
Ground cinnamon
Here's how to make it:
Preheat the oven to 350 degrees. Butter a 9x13 inch baking dish.
Bring the water, butter, white and brown sugar to a boil in a small saucepan. Then reduce the heat and simmer for about five minutes.
Wrap the tortillas in a damp paper towel and microwave them for about 30 seconds. This is to soften them and make them easier to handle. Then, put one-quarter cup of the apple filling at the bottom of each tortilla, fold over the edges, and roll them up, and put them in the buttered baking dish. Make sure the seam is on the bottom.
Pour the sugar mixture over each tortilla and sprinkle them with the cinnamon. Let the tortillas sit in the pan for about 20 to 30 minutes before putting it in the oven so that the tortillas soak up the mixture.
Bake the tortillas for 25 minutes. Don't cover the dish. You should serve them warm. A good accompaniment is ice cream.
And here is a quick apple pie taquito recipe courtesy of MissInTheKitchen.com.
You will need:
10 white corn or small flour tortillas
One cup of apple pie filling
One-quarter cup granulated sugar
One-half teaspoon of cinnamon
Two cups of oil
Caramel and whipped cream for garnish
Here's what you do:
Heat a cast iron skilled on medium heat. Then heat the tortillas, each for about 10 to 15 seconds only on each side, and put them aside.
Spoon about one tablespoon of pie filling into each tortilla and roll them up.
Mix together the sugar and the cinnamon.
Heat the oil to 350 degrees in the skillet. Then, put each tortilla in the oil with the seam on the bottom. Hold the tortilla down gently until the seam is sealed shut. Then roll each tortilla in the oil so that it is brown all over, about two to three minutes each.
Serve with the caramel and whipped cream.
Visit a Mattito's near you to enjoy some of the finest Tex-Mex food in and around Dallas. We look forward to serving you.