Like many great cuisines, Tex-Mex has an interesting history. There are many facts about Tex-Mex food that may surprise you because, like most things, Tex -Mex and the way it has been prepared has changed over many years. Here are a few interesting, fun facts about Tex-Mex that you may not know.
Margaritas were invented in Mexico. Maybe.
Well, actually, the origin of the margarita is shrouded in mystery. There are a number of different and colorful stories circulating about how the drink was invented, and only some of them actually take place in Mexico.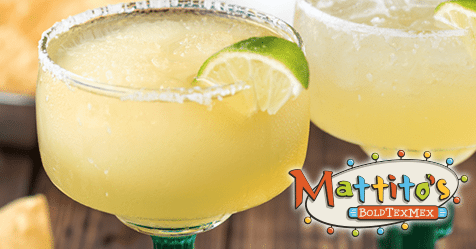 However, there is one story that appears to have a wide popularity among the Tex-Mex crowd. This tale places the invention of the drink around 1941, when a woman by the name of Margarita Henkel, who happened to be the daughter of the German ambassador at the time, visited Hussong's Cantina in Ensenada, Mexico. The bartender there had been experimenting with different kinds of drinks, and supposedly made her one.
Tortillas were once sold in cans.
This is true. In the 1980s, tortillas were sold in cans. This packaging idea was the brainchild of El Paso's George Ashley. Ashley first began selling tortillas in 1938. But don't look for canned tortillas today. You won't find them.

The nacho was invented by a Mexican named Ignacio Anaya.
This is according to Tex-Mex historians. The story is that in the early 1940s, some military housewives from Eagle Pass, Texas, took a trip to the nearby Mexican town of Piedras Negras. When they stopped for a snack at the Victory Club restaurant, they were seated by the maître d', the aforementioned Anaya. But Anaya had a problem. No one was yet in the kitchen. So, thinking quickly, Anaya put some sliced fried corn tortillas on a plate, and covered them with melted cheese and jalapeno strips. The women loved it and told their friends. By the way, Anaya's nickname was Nacho.
Their popularity exploded in the 1970s, when they were first sold in Arlington Stadium in San Antonio, Texas.
The first man to become famous in the U.S. for making Mexican food was not a Mexican.
He was actually an American, a rather well-known Westerner by the name of Buffalo Bill Cody, who opened a Mexican restaurant near Madison Square Garden in the 1880s.
It's true that Tex-Mex cuisine is delicious and satisfying. Enjoy some great Tex-Mex dishes at Mattito's. Visit us soon.
Image courtesy of Stuart Miles/FreeDigitalPhotos.net.